I can't believe it's already been a week since our inaugural meet up of the
Montreal Google Educator Group
. It was a great time, and I was thrilled to see the familiar faces that I had missed all summer! In all the fun, I completely forgot to take any photos (oops!) so I'll try to paint you a verbal picture.
We mostly chatted about what we had done over the summer, what was coming up for the school year, and reconnected over a cup of coffee. I had the chance to share what I've been working on with
Learning Bird
, and to give members a sneak peek at what's in the works for the next big release. I can't reveal much here, but it's exciting.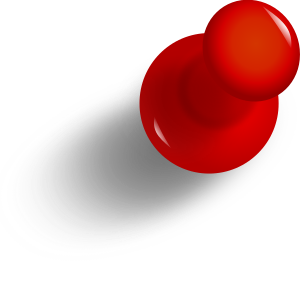 I also had a chance to talk with
+Brent Callahan
and
+judith white
about
Smarty Pins
. This is a really fun geographic trivia game, but they were quick to point out how it could tie into teaching and learning in social studies. Imagine a trivia game where the questions came from history and geography teachers all over the world! Questions that are tagged not only with a location, but also with a date, with relevant cultures or societies, or event with time periods. Imagine a game that students could play that teachers could tailor to their current unit. Trivia questions that are focused on ancient Rome, or urbanization in Latin America. Imagine a date-range slider that would allow teachers to specify the time period they wanted to focus on!
I know quite a bit about using Google Apps for Education, maps, forms, spreadsheets, and I know a few people (like
+Chris Webb
) who are utterly brilliant. I have no doubt that given the time, we could come up with something similar. However, what I
really
want, and what I'm trying to accomplish, is to have this be rolled into an
education-specific version of Smarty Pins
.
How cool would that be?!
For our next meet up, I'm looking forward to sharing our first impressions of the school year, the challenges we face (and in some cases, face over and over), and how we can address them in new ways. I have it on my list to get better at writing Apps Scripts, and hopefully I'll be able to create an add-on before the end of the school year. Members of the Google+ community will get a sneak preview and hopefully will be able to help me beta-test it.
Until next time, thanks everyone for coming and making back-to-school a chance for me to catch up with friends!